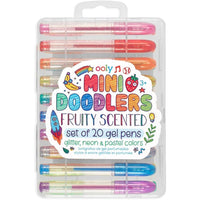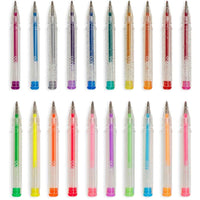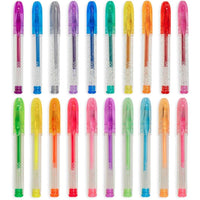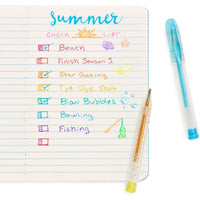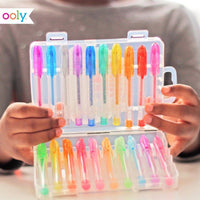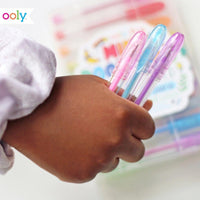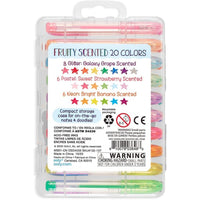 OOLY
OOLY fragrance gel pens 20 pcs 3 yrs+
OOLY scented gel pens in a storage box. These 20 mini gel pens with glitter,... read more
Gratis verzending vanaf €50
Klanten geven PSikhouvanjou een 9.8!
Description
OOLY scented gel pens in a storage box. These 20 mini gel pens with glitter, pastel and neon colors are a nice gift for creative children or use the separate pens as a handout with a treat.
Do you remember them from before? The well-known fragrance pens with fruit scents. 20 different colors of gel pens, each type has its own scent. The 8 glitter pens smell like grapes, the 6 pastel colored pens smell like strawberry and the 6 neon pens smell like banana.
The pens are 8.5 x 0.8 cm. The gel pens have a tab on the cap with which you can clip them to a book or notebook. The pens are not washable.
Specifications
Afmetingen (CM)
9.4 x 13.2 x 2.8