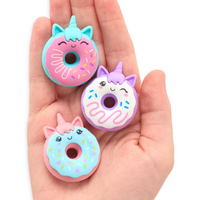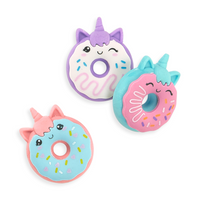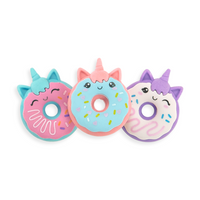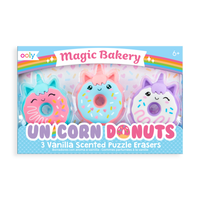 OOLY
OOLY scented erasers unicorn donuts 6 yrs+
Donuts OOLY scented erasers set of 3 erasers in the shape of a Donut... read more
Ordered before 15:00, delivered the same day
Customers give PSikhouvanjou a 9.8!
Description
Donuts OOLY scented erasers set of 3 erasers in the shape of a Donut with vanilla scent. A nice gift for a children's party or for in your own pencil case.
These erasers from OOLY are almost too pretty to use. 3 delicious unicorn donuts with the scent of vanilla. The kawaii scented erasers have a cheerful face and of course a horn on their head, like a real donut.
Puzzle together your tastiest donut with the different parts.

The erasers are 3.5 x 4.5 cm and are packed in a cheerful box, a very nice gift for a children's party or a nice report!