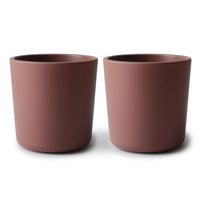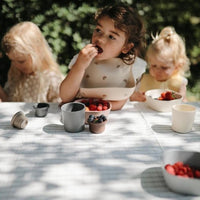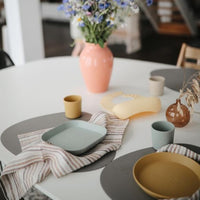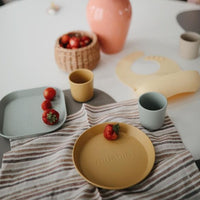 Mushie cups in woodchuck, two sturdy cups ideal children's tableware for toddlers and preschoolers, they... read more
Gratis verzending vanaf €50
Klanten geven PSikhouvanjou een 9.8!
Description
Mushie cups in woodchuck, two sturdy cups ideal children's tableware for toddlers and preschoolers, they can take a beating. T he matte durable material and the shape ensure that these cups exude design!
This children's tableware is not only beautiful but also very practical. The cup has a capacity of 200 ml. The children's tableware does not break when you drop it and is dishwasher and microwave safe.
The cups are made of polypropylene, abbreviated to PP. This is one of the safest plastics available and is BPA, PVC and phthalates free.
Mushie children's tableware is made locally in Denmark.
Specifications
Materiaal
PP plastic BPA, PVC en phthalates vrij
Afmetingen (CM)
7.5 x 7.5