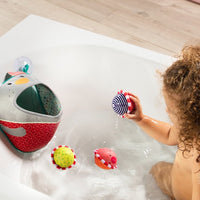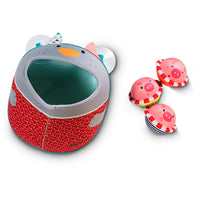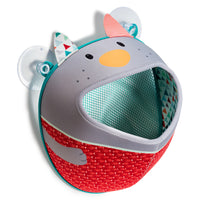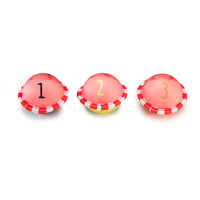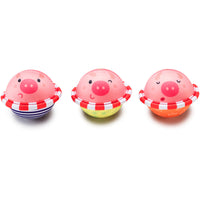 Lilliputiens
Lilliputiens bath toys Nicolas basket 18 months+
This Lilliputiens basketball game is a neoprene bath toy for toddlers from 18 months.... read more
Gratis verzending vanaf €50
Klanten geven PSikhouvanjou een 9.8!
Description
This Lilliputiens basketball game is a neoprene bath toy for toddlers from 18 months. Hours of water fun!
Attach the basket to the bath or wall with suction cups. The balls in the shape of a piglet float on the water. Throw them in the basket and see how many points you've earned!
The balls have a diameter of 8 cm, the basket in the shape of Nicolas the cat is 22 x 22 x 16 cm, the back is made of mesh.
The bath toy is made of neoprene, which dries quickly.
After bathing, rinse the set with clean water.