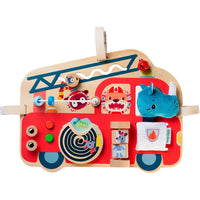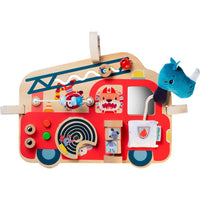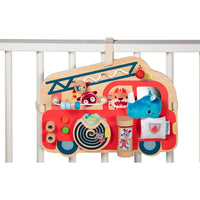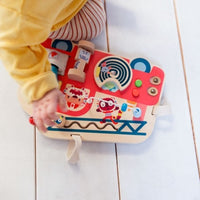 Lilliputiens
Lilliputiens activity panel Fire Department 9 m+
Lilliputiens fire brigade activity panel is a challenging wooden baby toy for the playpen.... read more
Gratis verzending vanaf €50
Klanten geven PSikhouvanjou een 9.8!
Description
Lilliputiens fire brigade activity panel is a challenging wooden baby toy for the playpen. Suitable for babies from 9 months.
Marius drives the fire truck, the toucan goes up and down the ladder. Turn, slide and rattle, with this wooden baby toy your child will entertain itself in the playpen and on the floor.
You attach the activity panel to the box with the Velcro straps.
This activity panel has different materials and 10 activities, which stimulates your baby to discover for himself. An original maternity gift with great play value.
Heel mooi kraamkado voor een jongen
Heel mooi kraamkado voor een jongen
Op advies van mijn dichter
Op advies van mijn dichter