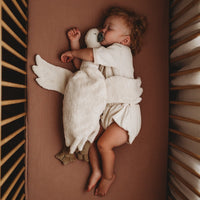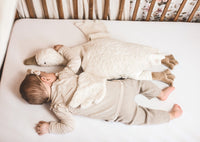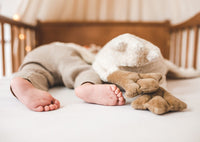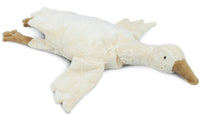 Senger Naturwelt warm cuddly toy goose white, a soft big cuddly toy... read more
Ordered before 15:00, delivered the same day
Customers give PSikhouvanjou a 9.8!
Description
Senger Naturwelt warm cuddly toy goose white, a soft big cuddly toy for your baby, toddler or toddler safe to use from 2 months, safe to cuddle, sleep, play and even put in the mouth.

With Senger Naturwelt cuddly toy you have a friend for life and a must-have for every parent and newborn baby. The handmade cuddly toy goose will be used with pleasure for years.
Warm up Senger hug
Heat the spelled heating pad in a preheated oven at 75°C for 3 to 5 minutes. Then let the pillow rest briefly and place it back in the cuddly toy when it has the right temperature.
NB!
the play cushion must not be heated in the microwave.

Wash Senger plush toy
The Senger Naturwelt cuddly toy is not allowed in the washing machine , small stains are best removed locally with a little wool and delicate detergent. If you want to give the entire cuddly toy a wash, first remove the bean bag, wash the cuddly toy by hand with lukewarm water. Make sure that the temperature of the water remains the same, wool does not like temperature changes, pat the cuddly toy dry well and let your cuddly toy dry well.
Do not use fabric softener either!

Specifications
Material
100% organisch katoen + lamswol + spelt