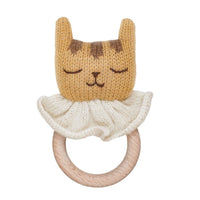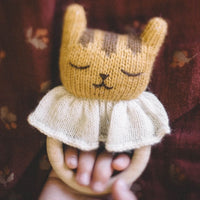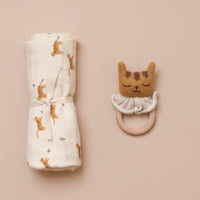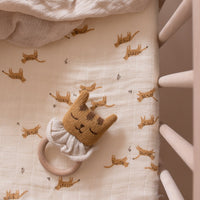 Main Sauvage teething ring and rattle tiger is a wooden teething ring with a head... read more
Gratis verzending vanaf €50
Klanten geven PSikhouvanjou een 9.8!
Description
Main Sauvage teething ring and rattle tiger is a wooden teething ring with a head in the shape of a tiger made of 100% alpaca wool. A beautiful maternity gift and the perfect cuddly toy for every baby.
When you shake the rattle you will hear a subtle bell ring.
The maple wood ring has a diameter of 7 cm and ensures that your little one can easily hold the rattle and helps to get through the first teeth.
Hand knitted from 100% baby alpaca wool. This is hypoallergenic and antibacterial. Main Sauvage rattles are CE compliant and handmade in the Bolivian Andes.
Specifications
Materiaal
100% baby alpaca wol + esdoorn hout
Afmetingen (CM)
7 x 11 x 2.5