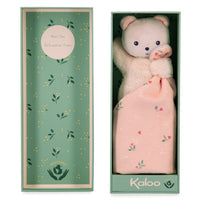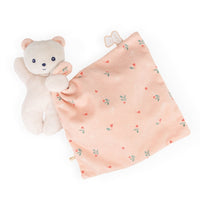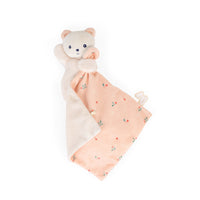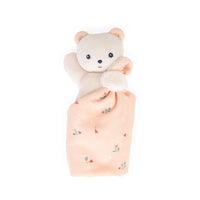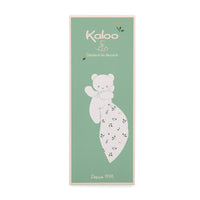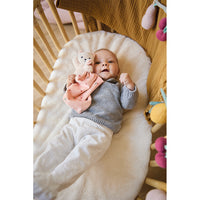 Kaloo
Kaloo cuddle cloth bear Carre Douceur pink
The pink Kaloo cuddle cloth is held by the cuddle bear, very cute because... read more
Gratis verzending vanaf €50
Klanten geven PSikhouvanjou een 9.8!
Description
The pink Kaloo cuddle cloth is held by the cuddle bear, very cute because she takes your cuddle cloth everywhere. Her soft body is wonderful to cuddle with.
The bear waves to you and her pink cloth has a beautiful print with hearts. The cuddle cloth is 17.5 x 17.5 cm and velvety soft.
The cuddly toy is packed in a green gift box, on the inside of the lid there is space to write the name of the recipient and the sender.
This cuddly toy is suitable from birth and is made of 100% recycled polyester and can be washed up to 30 degrees.
Specifications
Materiaal
100% recycled polyester
Afmetingen (CM)
12 x 28 x 9.5