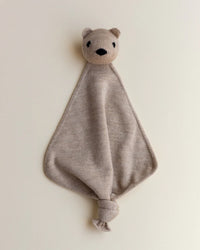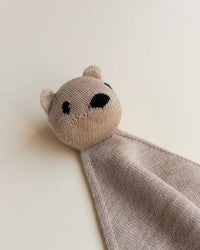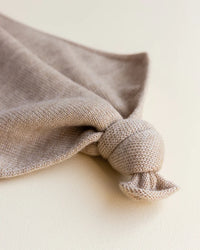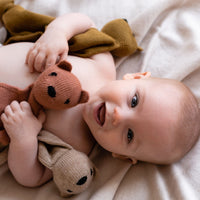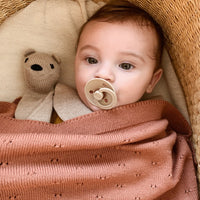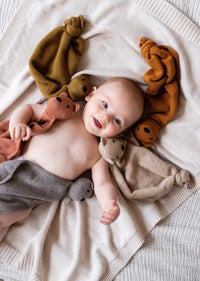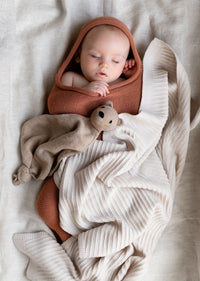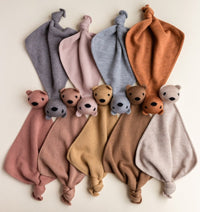 HVID
HVID cuddle cloth Teddy tokki sand
HVID cuddle cloth bear Teddy tokki sand made of the softest merino wool, which... read more
Ordered before 15:00, delivered the same day
Customers give PSikhouvanjou a 9.8!
Description
HVID cuddle cloth bear Teddy tokki sand made of the softest merino wool, which absorbs the scent of your baby and feels wonderfully familiar. The body of the HVID cuddle cloth is 28 x 45 cm, at the bottom is a cuddle button. The head of the bear is filled with organic merino, the eyes and nose are knitted.
Due to the high density, more hairs per cm, of the wool, the HVID cuddle cloth feels soft and does not itch, wool is this is breathable and safe. Each cuddle cloth is checked and finished by hand.
Wash HVID woolen baby products as little as possible. The lanolin in the wool converts into lanolin soap when damp, which is a natural antibacterial. Also useful with the milk fragrances. Wool repels bacteria due to its fine structure and is therefore very easy to maintain. So you don't have to wash products with merino wool as often

The cuddle cloth can be washed with a wool detergent, we recommend wool washing up to 30 degrees. Let air dry.
Mooi om te krijgen mooi om te geven, wol zuivert zichzelf
Mooi om te krijgen mooi om te geven, wol zuivert zichzelf
Heerlijk knuffel/speendoekje voor ons kleine mannetje
Heerlijk knuffel/speendoekje voor ons kleine mannetje