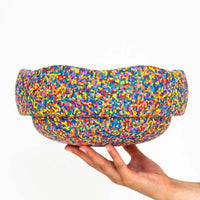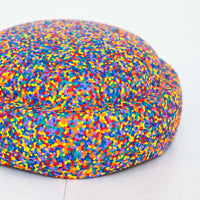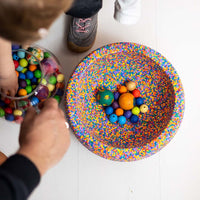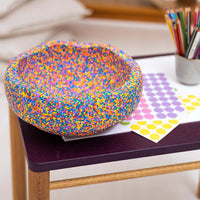 Stapelstein confetti is a colored stacking stone to expand your set. Stacking stones invite... read more
Ordered before 15:00, delivered the same day
Customers give PSikhouvanjou a 9.8!
Description
Stapelstein confetti is a colored stacking stone to expand your set. Stacking stones invite your child to move around. Build, wiggle, jump and play with this cheerful brick.
The Stapelstein stone is suitable for children aged 1-12 years, the stones grow with your child because they will play with the stones differently at every age.

The confetti stone is 27.5 cm in diameter and 12 cm high. Made of EPP, a plastic with a high load-bearing capacity: a stone can bear a weight of up to 180 kg. 
This material also has the property of springing back to its original shape and is very suitable for outdoor play.
Please note: if you damage the material with sharp objects (scissors, screws), this can affect the load-bearing capacity.