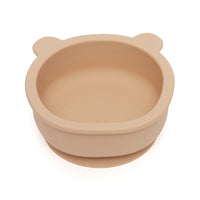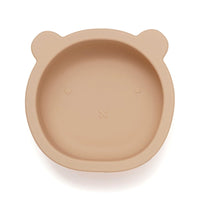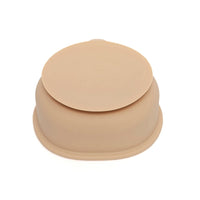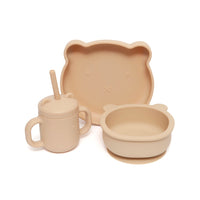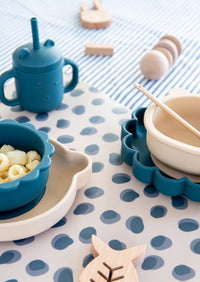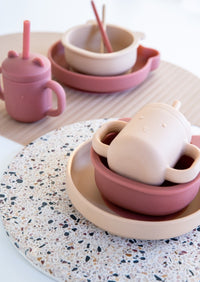 Petit Monkey bowl bear is made of 100% silicone. The honey container sticks to... read more
Gratis verzending vanaf €50
Klanten geven PSikhouvanjou een 9.8!
Description
Petit Monkey bowl bear is made of 100% silicone. The honey container sticks to the table like a suction cup, ideal for children who like to put their food aside. Empty the bowl and you will see the happy bear's face, enjoy your meal!
The bowl has funny ears, easy to hold with the first bites. Push the container on the surface and it will stick firmly, by sticking your finger under the surface you can remove the container. A nice and practical bowl to learn to eat independently. The children's bowl is packed in a matte zip lock bag.
Complete your children's tableware with a matching cup with straw and ears and plate or mix and match with the other colors from the silicone series. The children's tableware is made of 100% LFGB food grade silicone. The bowl is dishwasher and microwave safe.
Specifications
Materiaal
100% LFGB siliconen
Afmetingen (CM)
12 x 11 x 5