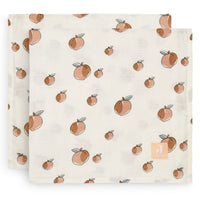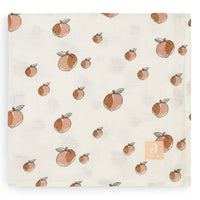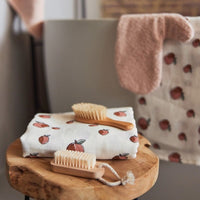 Jollein
Jollein hydrophilic cloths XL peach
Large hydrophilic cloths by Jollein, a peach print on a white background. The set... read more
Gratis verzending vanaf €50
Klanten geven PSikhouvanjou een 9.8!
Description
Large hydrophilic cloths by Jollein, a peach print on a white background. The set of 2 large hydrophilic cloths 115 x 115 are indispensable and multifunctional when taking care of your baby.
Made from a finely woven cotton, this is light, soft and breathable. Due to the XL size of the cloths, 115 x 115 cm, they can be used in a cradle, cot or at the pool or beach. By washing, the cloths become even softer and nicer to use. The XL hydrophilic cloth peach is a nice size to use as a swaddle cloth.
The cloths can be washed up to 60 degrees and can be dried in the dryer. A beautiful and practical maternity gift that will be used with great pleasure.
Specifications
Afmetingen (CM)
115 x 115